Hi ""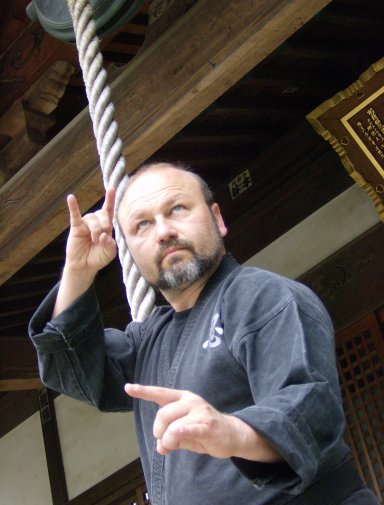 From the Desk of:
Shidoshi Jeffrey Miller
Friday, May, 1st, 2009
12:37PM EST





Just a quick note today to remind you of two important things:
FIRST - Today is the deadline for the early bird registration for this year's Spring Ninja Camp. Just in case you missed the details along the way, here they are again:
Spring Ninja Training Camp
Dates: May 15th - 17th, 2009
Location: Warrior Concepts' Hombu Dojo
362 Market Street
Sunbury, Pennsylvania 17801
USA

Theme: "Ninja no Hachimon" The 8-Gates of the Ninja

Topics:
Ninja no Kiai-jutsu (Harmonizing sounds)
Ninja no Taijutsu (Armed & unarmed self-protection arts)
Ninja no Ken (Ninja sword)
Ninja no Sojutsu (Ninja spear methods)
Ninja no Shuriken (Handheld & thrown blades)
Ninja no Ugei (Disguise, impersonation, & deception skills)
Ninja no Kyomon (Religion, philosophy, meditation, history, mathematics, chemistry, physics and psychology)

This year's camp is being held at the WCI training facility and other local outdoor locations. We will not be doing the full camp experience so please insure that you make arangements for lodging and meals. If you plan to stay at the dojo, you must email the academy ASAP so that we can make sure that we have room for you.
The cost for Spring Camp IF you register by midnight tonight, Friday, May 1st, 2009 is $200US if you are member of WCI, Kageyama, or other affiliate dojo. Non-member rate is $475 (save $100). After today, the regular member fee is $250 / non-members $575. Also, to receive the discount, you must pay-in-full. Otherwise, a $50US deposit will be required to hold your place.
Students should bring a bokken, bo (and/or practice yari), a few rubber, practice shuriken, and a notebook. There is a strict "NO Video" rule in effect for this camp.
To register now, use the appropriate link below:
Your discount will automatically be calculated at checkout.
To Order By Phone: Call WCI at (570) 988-2228. Visa & Master Card accepted
For more information, go to the Spring Ninja Camp page.
Oh, and before I forget the legal stuff...
You're receiving this because you are subscribed to the Warrior Concepts Newsletter from Shidoshi Jeffrey Miller. If you no longer wish to receive these informative messages from us, you may unsubscribe at the bottom of this message.


---


AND...

SECOND - Don't forget that the new episode of Kuden: Self-Defense & Martial Arts podcast is ready. Here's the link:




---
---
Want to send me something?
You may send questions, comments, or "what-if's" for inclusion in the newsletter using the CONTACT form on the web site - or cut and paste this link into your browser: http://www.warrior-concepts-online.com/contact-longdistance.html

Just remember to keep your communications clear and to the point (limit each correspondence to ONE point, please). Any comments or questions received that are not easily understood or rife with spelling and grammar errors will be deleted. It's not that I don't want to answer but, if I can't understand your point or what you mean, I can't answer in a way that will be beneficial.


To Your Attainment of Mastery!


Jeffrey M. Miller, Shidoshi
Warrior Concepts Int'l
Self-Protection & Personal Development
362 Market St.
Sunbury, PA. 17801
(570) 988-2228