Advanced Martial Arts Instructor
Training & Certification Program
Priority Notification List
Doors Opening Soon on this 1-Of-A-Kind Online Martial Arts Instructor Training Program


Register now and get on the Priority Notification List, and be one of the first to have access to my unique and fully updated Advanced Martial Arts Instructor Training Program!
This is the exact same program - updated and revamped for teaching online - that I have required EVERY SINGLE Instructor Candidate (IC) to go through BEFORE they were ever allowed to interact with a student in my dojo!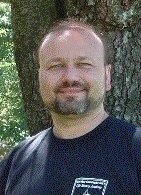 Just in case you don't know me, I'm Shidoshi Jeffrey M. Miller, founder and master instructor of Warrior Concepts Black Belt Mastery Academy and the Bujinkan Moki no Tora Dojo in Sunbury, Pennsylvania. I've been involved in the world of self-defense and martial arts training since 1975, and teaching full-time since 1990.
In case you're new to this site, or just meeting me for the first time, you can get more information about my focus on teaching here.
And, to let you know that I'm not another one of these internet "gurus" who may or may not have any real-world experience at what I do, you can read more about me here.
Now, that aside...
Regardless of whether you've been teaching self-defense, karate, ninjutsu, or any of the countless other martial arts systems for years, you're a complete newbie, or you have set a goal of becoming a martial arts instructor in the future...
This Program Will Give You The Tools to Go from good to Great!
Here's the link to the recording of a free teleseminar where I taught over two dozen instructors and instructor tranees just a few of the lessons from this new, powerful and professional development course - designed specifically for those who are serious about being, not just a good martial arts or self-defense instructor... but a GREAT ONE!
Click to Get Your Copy of This Free Sample Training Now!Simply read the letter that I have there and then enter your details in the simple form. Don't worry, your imformation is safe with me. Once you confirm using the link in a special email that I'll send you, you'll then receive not only the download link to this 3 HOUR training, but also several bonus lessons taken from my 20 plus years of teaching research, study, and experience - delivered to your email box - designed and focused on helping you to become MUCH more than just another Black Belt teaching a martial arts class!
My group training fees are priced at $250/hr which makes this teleseminar training itself valued at $447. But it's yours so that you can see, first-hand, the value of the training in the full program - and this is only scratching the surface of what's in the full program!
If you were one of those who was on the call with me, or you already know about the upcoming training, and you want make sure that you're one of the first to get in on this serious training program, then you need to...
Get on the
Priority Notification List Now!
Getting on the list DOES NOT automatically register you for the training. What it does is place you on a list of like-minded martial arts professionals and interested students who would like to become the best instructors they can by having the tools necessary for really helping others to change and empower themselves and their lives.
Then, once I'm ready to fill the "seats" in this program (in the next 24 - 48hrs), you will receive an advanced notification email one to two hours before the doors officially open for registration, allowing you access to the information page and giving you the opportunity to lock in your place in this advanced intensive training in the art and practice of being a martial arts teaching professional.
This Program is NOT for Everyone!
If you are already an instructor who is completely satisfied with what you know and how you teach...
If you are bringing in a steady stream of dedicated, committed students...
If your students consistently return to classes, with only the occasional dropout...
Or...
If you are resistant to change and learning new techniques and skills...
Then this program is probably not for you.
But...
If you're ready to learn the lessons that most martial artists never learn before they ever begin to teach others - if you want to be a true guide, mentor, and martial arts "EDUCATOR"...
And you want to be one of the first to secure a place in this new program...
Then Enter Your Details Below Now