Workplace Violence Training Series...
A Case of "Backwards Thinking"
If you have not already subscribed to the Workplace Violence Newsletter, you may do so here. When you subscribe, you will receive a free White Paper, and ongoing information about making yourself and your facility more safe and secure. Claim you free White Paper at: www.warrior-concepts-online.com/wpvwp1.html
If you're ready to take the next step in getting the training that you and your employees need to REALLY be safe and protected against the violence of a workplace violence attack, then I invite you to call me at my international office in the U.S. at (570) 884-1118.
Or, you can feel free to contact me by email at jmmiller@warrior-concepts-online.com. I look forward to helping you to make your company and your people more safe against the threat of violence.


Respectfully,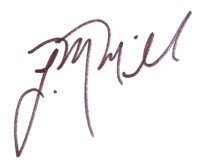 Jeffrey M. Miller SPS, DTI
Director
WCI Consulting
362 Market Street
Sunbury, Pennsylvania 17801
USA

Phone: (570) 988-2228 http://www.wcinternational.com