Kick-off the New Year Right with this
Special Weekend Training Intensive
Daikomyo-sai 2018

January 5th, 6th & 7th, 2018
8 - 10pm Friday Evening
9am thru 5pm daily, Saturday & Sunday

PLUS! There will be a Special Japanese-style Birthday party/celebration dinner Saturday evening in honor of Soke Hatsumi & Shidoshi Miller's birthdays (optional)!
WHERE: WCI Black Belt Mastery Academy
    Bujinkan Mori no Tora Dojo
US RTS 11 & 15(Across from Red Robin on "The Strip")
Selinsgrove, Pennsylvania USA
---
From the Desk of:
Shidoshi Jeffrey M. Miller
Wednesday, 8:38pm (Eastern Time)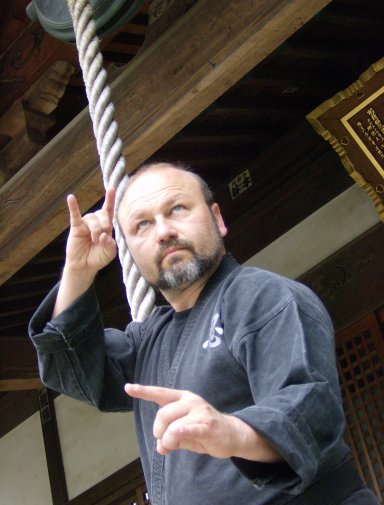 Dear fellow Bujinkan Ninjutsu practitioner!
Shidoshi* Miller here from Warrior Concepts and the Bujinkan Mori no Tora Dojo. here in Selinsgrove, Pa. (USA)
(
* If you're a member of the Bujinkan (or anyone else who fell into this trap...) 
Please Note:
Regardless of my rank, I
DO NOT
use the term
"Shihan"
when referring to myself for several reasons. One of which is because it is only used in Japanese when one person refers to another held in high esteem as a "role-model" (as an honorific, like "san," "sama," etc.) - Contrary to popular belief and erroneous use, it is NEVER used by one's self as a title!)  
Weapons and the Ninja's Art of Winning!
While many are drawn to the Ninja's arts out of fantasy, because of the wide array of weapons and gadgets, or even by the spiritual side of the training; the fact remains that the Shinobi Warrior is known for their use of seemingly everyday items to produce the results they were after.
But the question is still quite often asked: "how do these weapons, many seeming to be only museum pieces today, relate to modern self-protection?
However... it is only after we begin to see past the form of the weapon, and into the minds of the ancient masters who produced and put them into use, can we truly use them for producing the kinds of results we ourselves are looking for in today's world.
So...
...as a way to kick off your 2018 training year right (yes, pun intended!), during this year's annual Daikomyo-sai New Year's event I've decided to focus on several of the smaller weapons within the Ninja's arsenal, including their historical use, development ad background, and modern forms!
That being said...
...here is a little bit about what you can expect to get out of this year's training & birthday celebration event...


This Year's Training Theme:
Shuriken, Shuko, & Jutte
Hand-Held "Secret" Weapons of the Samurai & Ninja
Join me and a few guest instructors for a very special and intensive seminar dedicated to celebrating Grandmaster Hatsumi's, (as-well-as my own) birthday. You will participate in an intensive weekend of training from some of the schools within the Bujinkan, and bringing those lessons into the world and modern dangers of the 21st century.  
There will also be several break-out sessions that you will be able to choose from with guest instructors who will share their own unique and varied perspectives on the art, skills, and training. This will allow you to tailor your training experience to fit your own interests and focus as they are right now.
---
Celebrating the "Great Cosmic Light!"
* In addition to all of the great Ninpo-Taijutsu and weapons training you'll be doing, there will be an optional dinner on Saturday evening at a local Japanese restaurant where we will celebrate both Hatsumi-Soke's (belated), and my own birthdays!
(Not included in your training fee, and priced on a pay-as-you-go basis).
COST:
The full weekend fee for this year's Daikomyo-sai event is
$175.
if paid in full before December 15th, 2016; and $225 thereafter.
If you cannot make it for the full weekend, the rate for a single day is $90, and a morning or afternoon single session is just $50. before December 15th, then $125/day and $62.50/session thereafter.
REMEMBER: The optional Celebration Dinner is NOT included in the tuition cost for this event.
Reserve Your Space Now!
Full Weekend Rate
Single Payment of just $175
(Use the dropdown for more options)
If you are only attending a single session, please specify Saturday or Sunday / Morning or Afternoon in the appropriate field during checkout.

A minimum $50 deposit is required to hold your spot. Balance must be paid prior to the event based on the above rate schedule.  
---
Are You a Dojo or Training Group Leader?
As a special incentive, instructors and group leaders bringing 3 or more students with them may attend at no cost -
as my special guest.
---
If you've ever been to one of these events, you know that I go out of my way to over-deliver on training. And this year's event is no different!
You get...
12 - 14 hours of live training focused on making you better able to defend yourself
personal, 1-on-1 attention from one of the longest-training master-teachers in Bujinkan Ninjutsu today (I began training in this art in 1980!)
the feedback you need to take your training to the next level for YOU; and...
a chance to work through the "intuitive-knowing" feeling needed to make sense out of the chaos in a fight or brutal attack situation!
But...
That's not all
As a bonus, you will also be receiving a copy of all of the Daikomyo-sai 2017 digitial recordings. ($97 value) That way, you will have a video record and reminder of all of the techniques, strategies, and tactics that I, and the other instructors, will be giving you.
So, that's two programs for less than the price of one.



And finally...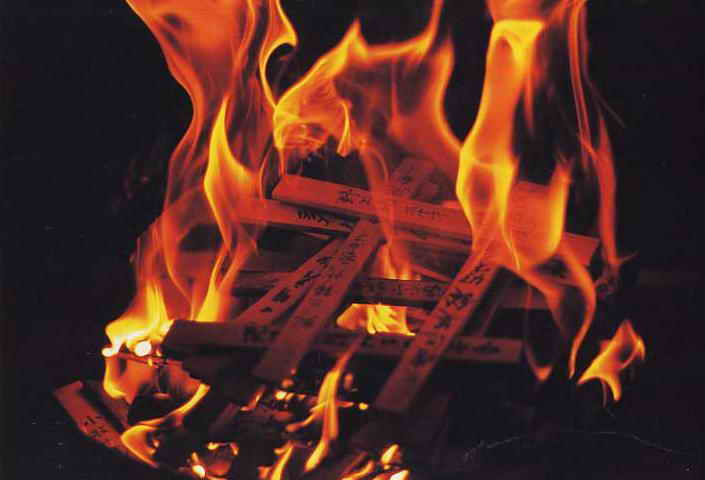 Set Your New Year's Resolutions...


...By FIRE!


Each year during my Daikomyo-sai event, I lead students through a special New Year's Goma Fire Ceremony from our Mikkyo tradition. It is a special active meditation exercise that allows you to set a special goal that you want to see realized within that same year.
I call it New Year's Resolutions on Steroids!
This is completely optional and not mandatory. If you wish to participate, great. If not, that's fine too. The point is that...
It's available to you, and...
I have other students who come in just for this event, and pay $35 just to participate in this one part of our New Year's training. But, this extra bonus training won't cost you a dime, because it's also included in your seminar fee.
Register Now!
Full Weekend Rate
Single Payment of just $175
(Use the dropdown for more options)
If you are only attending a single session, please specify in the appropriate field during checkout.