Learn the Secrets Techniques, Tactics
& Real-world Self-Defense Strategies
Used by Law Enforcement, Intelligence, and
Security Professionals Every Day to...
Keep Yourself and Your Loved-Ones More Safe & Secure in this Often Unsafe World in which We Live!


Okay... So...
You're aware of crime. You know you can't depend entirely on the police or the government to make crime suddenly just go away. And...
You know that YOU have to do something to protect yourself and those who look to you for safety and comfort.
But, you also know that you can search the internet for days on end and get caught up in all of the theories, offers to teach you how to defend yourself with one "secret" move and 30 minutes.
You can find video after video on YouTube by this or that expert, and still not make sense of it all.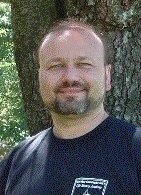 Hi, my name is Jeffrey Miller and I teach people just like you -
- everyday, average citizens...
How to not get beaten, broken or killed by anyone with a grudge, anger management problem, or criminal streak.


Proven Results
I know that you've probably heard that before. But, how much of what you've heard has come from a former federal police officer, undercover investigator, and body guard?
How many of the so-called experts - martial arts masters and/or self-defense teachers - that you've run across in your search, either on or off the internet...
...have actual, hands-on, real-world experience using what they teach...
...on the streets...
...against real, brutal, modern-day attackers?
Because... that's EXACTLY what I offer my clients and students around the world. Real-world EXPERIENCE. Not just lessons, techniques, and ideas. In fact...
...what I offer, and the unique, real-world self-defense skills and perspective that I possess, is sought after by attorneys, security professionals, and corporate training managers from around the world.
Now... I'm not telling you this to impress you. I'm telling you to impress upon you that it takes more than knowing a few kicks, punches, blocks, or even how to shoot a gun...
...to be able to defend yourself and stay alive in a real-world attack, against an attacker who wants to beat, break or kill you!


Who Am I?
I wasn't always this guy. I remember I time when I had the same questions, and was looking for the same information and training that you are. I ready every article, book, and report that I could get my hands on. I watched video after video, searching for the techniques and tactics that would allow me to stop an attacker in his tracks... with the least amount of wear-and-tear on me.
And, after literally YEARS of searching, I finally got the training and correct information that I needed. And, after even more research, study, practice and... yes... testing and proving it on the street... I discovered things that few people knew, and even fewer were teaching it to people like you and me.
But, others were telling me that what I knew needed to be shared because people were being tricked into believing that what they were learning in their karate or self-defense classes would save them from a real attacker. So... I decided to share what I learned - what I experienced and knew to be true about dealing with actual violence.
That, in and of itself, led me to trying different formats and teaching methods until finally, I figured out - not only WHAT you needed to know, but also...
...the best way to present that knowledge to you so that you could learn quickly - much more quickly than I did, by-the-way!
All of this study went into creating a unique program that I call, EDR, which stands for "Emotion-based Defensive Response." You'll learn more about that later, what the training is all about, and why it's vastly different from 95% of what's available to you in the world.
But for now, just know that... now, not only do I have this area of my life handled today, but I also have many clients who have taken my training and gone on to become teachers in their own right.


But... enough about me
Now... I'm not sure how you found this web page. But, if you're still reading, I'm going to go out on a limb and assume that you are looking for better training and more accurate information than you have been given up to now.
If not, then you are either not training and just filling up your computer's harddrive with a bunch of stuff that you're never going to use, or...
...you're a martial arts or self-defense teacher who trying to find out what else is "out there."
Either way, I can promise that what I offer you is very rare in the realms of both martial arts and self-defense training. In fact, I am told regularly that, "...nobody's ever said it this way!"


Are Your Ready for This Level of Training?
The question is... How serious ARE YOU about learning the skills and mindset of a survivor - a person who is truly prepared and capable of dealing with the brutality and rage that comes with being attacked - for real - by a bigger, faster, more experienced attacker?
No games. No 'soft-training.' No fantasies and kind of 'kid-games' that you often find in most martial arts and self-defense classes.
As I said, I don't know how you found me, or if you and I are a good fit when it comes to this whole self-defense and personal protection thing. But...


If you'd like to find out...
I'd like to offer you a complimentary subscription to my Self-Defense Tips & Tactics Newsletter. It's normally $197 per year, but I'd like to offer it to you as my gift to help you move your knowledge, skills, and ability to protect yourself to the next level.


An Added Gift for You
And, if you subscribe today, I will also include my new self-defense book, "Fight Smarter - Not Harder!" This book is available as an instant download in electronic format so you can begin learning right away! It's normally $27 but I'm going to include it as an added gift to you so that you can start thinking like a real self-defense expert yourself.


Think about it...
What would that do for you?
How would having access to the knowledge and experience of a true expert - someone who has used exactly that he's teaching you, on the street, against real attackers - change the way you train and approach the topic of your own personal protection?
How would your life be different if you understood the full scope of the surviving a real world attack, rather than just having some "cool moves" that, quite frankly...
...most attackers just laugh at, and don't care that you know self-defense!


Here's Your Reality Check!
The reality is that self-defense is NOT easy. It is a very complex topic and field of study.
With all of the different possibilities and types of attacks that you could face - all of the possible locations, from your home or workplace, to a parking lot or even in your car...
...there are just too many variables for anyone to tell you that they can teach you one, or even a dozen techniques, that will make you a kick-ass, self-defense expert in an hour, a day, or even a week!
I'm not going to insult your intelligence. And, if that's what you're looking for, then I'd rather send you on your way now, than to waste either your time or mine!
But... if what you're looking for is reliable, real-world principles, concepts, strategies, tactics, and techniques for being safe and secure...
...if you want to know that the professionals and experts know so you can be one yourself...
If you want more than just another system of self-defense - of punching, blocking, and kicking...
...and you want to learn from someone who has been there - who has trained with some of the most powerful teachers in the field of self-protection - who is sought out by serious clients and students from around the world...
...by lawyers who need a self-defense and security expert to put on the stand as an expert witness and teach the jury the realities of surviving a real attack...
Then I'd like to personally invite you to join other like-minded, serious and committed people just like you, in learning self-protection and safety skills and methods that will actually keep you alive!


Remember...
...I'm not just teaching you what I've learned along the way. I'm teaching what I've tested and proven to work on the streets, against real attackers who didn't care what I knew or what color my martial arts belt was! In short, I'm offering you both...
Knowledge And EXPERIENCE!
There's no pressure... no commitment required beyond your own desire to get and internalize the lessons I will teach you. You may unsubscribe any time that you feel that you are not getting the kind of training that you are after.
Because... let's face it. Not everyone is ready for the level of strategic thinking, commitment, and intensity of the training that I teach. Some simply want the 'soft-training' that will make you feel confident, rather than actually have the kind of rock-solid confidence IN YOUR SKILLS that you're going to need to survive. (Most people really do want the 'soft-training' and will stop as soon as they feel confident - as soon as the 'think' they know how to defend themselves!)
If that describes you... then DO NOT subscribe. My methods, approach, and focus are NOT for you!
However, if you are looking for more than what everyone else seems to be doing today - if you want more than technique-based training - more than unarmed 'self-defense' training...
Then go ahead and enter your name and email address below. When you do, I'll start sending you valuable training lessons, tips, insights, and suggested training resources to take your personal protection training to the next level.
And... don't forget, I'll also be giving you a copy of my ebook, "Fight Smarter - Not Harder!" a $27 value free when you subscribe to my Self-Defense Tips & Tactics newsletter now!

---