Who Else Wants to Have the Power, Confidence, and Control to Easily Avoid and Escape from Danger BEFORE It Ever Has a Chance to Touch You?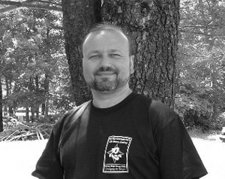 Can you imagine what life would look or feel like without having to worry about criminals, terrorists, and other dangers like vehicle accidents?
Hard to believe?
Of course it is, because...
...it's not realistic.
Let's face it, danger and the unexpected are a natural part of life. But, what would your life be like if you knew what to look for or do to quickly, simply, and easily prevent or escape from most of these dangers?
Hi, my name is Jeffrey Miller and I teach people, just like you, how to make their world more safe and secure so you have the time, freedom, and confidence to:
Do what you want,

Go where you want, and...

...Enjoy life on your terms!
No one likes to live in fear, or with high levels of stress and anxiety. Especially me!
I'm a former federal police officer and undercover investigator. I've worked as a licensed private detective, bodyguard, and spent seven years in the military.
Talk about your stress-filled, anxiety-laden life with the occasional bursts of fear thrown in for good measure!
But, what I learned during those years; the lessons to stay safe and survive against the worst that society and life can dish out, has allowed me to share with others, just like you, how to not be a victim. I teach real-world answers to real-world problems with the goal of allowing you to...
...set up your life so that danger never appears.
And, when it does, how to quickly and easily escape from it with the least amount of wear-and-tear possible.


---
---


If Danger Can't Touch You,
It Can't Hurt You

This is one of the foundational principles taught to every one of my students - from beginner to advanced black belts.
Sounds simple doesn't it, but it's true.
If your attacker:
Can't HIT you... he can't HURT you...
And... if he can't HURT you... he can't BEAT you!
Seriously, if you knew:
What to look for in a restaurant and other buildings to be able to escape or hide from danger;
When and how you're most vulnerable when driving so you can react at a second's warning of trouble;
How to escape from buildings in an emergency so you won't make the mistake that prevented you from escaping with your life;
Why you should disregard most of the emergency procedures on airplanes and other public transportation - information designed to make you a compliant victim rather than a true survivor;
What the most common danger signs are when spotting potential thieves, muggers and other assailants so you can get out of there with your skin intact
If you knew these "secrets" of self-defense...
You'd never have to worry about an attacker getting close enough to begin the cycle! Because...
...no attacker would ever be able to get close enough to hit you or hurt you... let alone ever be able to beat you!


Think about it...
...if you could know and do these things...
...you would be almost invulnerable to being hurt, victimized, or trapped in a life-threatening situation. And...
... you'd have the same knowledge and awareness used by security experts and secret agents to stay alive every day.
But, you don't have to be Houdini or James Bond to be safe and able to escape from danger. You don't need to spend the time, effort, and money to go through months or years of grueling training and experience to learn the absolute essentials.
You just need to know TWO things:
1) What to look for, and...
2) What to do.
That's it. And, after teaching these things to my own students and clients for years - after putting my knowledge and experience to the test again and again, in real-world situations where I should have been injured or killed, I've decided to share these secrets that have made it unnecessary for me to have to worry about danger for over twenty-five years.
That's right. I said... 25 Years!
Now, anyone who wants this ability can learn the same secrets in a single, powerful, and entertaining video called...


"Danger Prevention Tactics:
Protecting Yourself Like a Pro"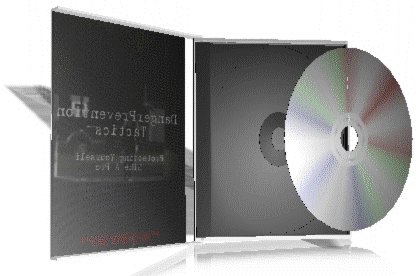 And, that's exactly what you'll be able to do.
Created just after the September 11th terrorist attack on the United States, this professionally produced, educational video will teach you everything you need to know to live free of the stress and anxiety that literally paralyzes others into locking themselves away from the pleasures and joys of a life free from danger.


Not a Martial Arts Video
This powerful and entertaining video will not teach you how to take an attacker down, restrain an armed assailant, or subdue a mugger with pressure point attacks (we'll save that for another time).
It will not teach you how to punch, kick, break boards, throw people, or swing a Samurai sword. In fact...
There are no physical techniques to memorize, and...
No prior experience required
Sorry.
But, you will learn how to:
Avoid attacks at ATM's by following a few simple rules

Protect yourself from assaults in parking lots and garages by following a very simple formula

Deal confidently with "stop-and-rob" setups that will make you virtually "attack-proof!"

Use simple tactics for controlling your environment, and...

...why you should NOT hold your keys like so many so-called "experts" teach in cheap self-defense classes!
You'll also learn how to quickly and easily recognize:
Danger Signs
Escape Routes
Traps, and...
Trouble before it occurs
In fact, this one video presents, through live demonstrations and actual on-location reenactments, the first 3 phases of protection that we teach in our "Foundations of Self-Defense Mastery" and "6-Phases of Self-Defense Progression" courses.
But, instead of being only 'half-prepared,' this knowledge will actually help you...
...prevent over 90% of the most common attacks and dangers that could happen to you. Over 90%!
Reduce the Need and Extent of Self-Defense Training Classes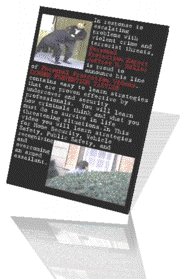 When you purchase this powerful video, you're not just getting a few tips and ideas for being safe.
You're getting a set of complete strategies used by professionals and experts every day for preventing danger before it even appears.
(In fact, you'll also be getting it AND 3 bonuses, but more on that in a minute)
In the bodyguard industry we have a saying that goes,

"A boring day is a good day!"
That means that, if we've done our job correctly, Nothing Bad Happened to add the wrong kind of excitement to our day!
And...anyone who has experienced the raw, terrifying, animalism used by real-world attackers and assailants, or has felt the fear and terror associated with a serious vehicle crash knows...
...that kind of excitement can stay in the movies where it belongs!
No one in his or her right mind wants to be attacked, let alone get into a fight or life-threatening survival situation. And, with the "Danger Prevention Tactics" video, you won't have to. It's the perfect addition to every self-defense book and video library. In fact...
...it belongs at the top of the list!


---
A More Safe and Secure World
Awaits You

Danger Prevention TacticsTM was developed with the help of filmakers and professionals to insure a balanced blend of information and advice with an entertaining and appealing format. Through skits and real-life scenes in the actual environment where the danger could take place, you'll see first-hand how to respond and what to do.
No empty classroom theory.
No unrealistic setups that look nothing like the real-world problem.
You'll learn all this quickly and easily, and in a way that's informative and easy to put into practice. In fact, you'll be able to start using these strategies the same day you get the self defense video!
Gain an unfair advantage over any attacker. Learn the lessons that allow some people to survive where others become victims and crime statistics. Make the decision right now to...Be a survivor!
This powerful and lifesaving video is only   $47   $29.95 plus S&H.
And, if you order Today, I'll also throw in a special weapon training manual and 2 other bonuses!
Order Now!
Be honest. What's your life worth? If you're anything like me, the answer is: it's priceless. How much would someone have to give you for you to allow yourself to be damaged, mugged, severely injured or killed in an accident? Again, you'd have to be crazy to even begin to come up with a number, right?
But, for less than the cost of a night out for two, you can:
Live more Stress-Free
Know what to look for and prevent danger from ever touching you
Learn the same lifesaving techniques used by security specialists and secret agents
Feel more safe and secure, and...
Reduce the need for physical self-defense training and martial arts classes, and...
Virtually illiminate the possibility that you will come face-to-face with your worst nightmare!
Remember:
If danger can't touch you,
it can't hurt you!
And, if you order right now, you'll also get several surprise bonuses. These are my gifts to you for buying the video and taking steps to beat the odds and make yourself virtually untouchable by danger. Even if you decide to return the video, these gifts are yours to keep. That's how sure I am of the value and usefulness of the "Danger Prevention Tactics" video.
I can't tell you what the bonuses are, but I will tell you that:
Bonus #1 is a very powerful but indiscreet self-defense weapon. One that is legal to carry in most areas, easy to learn, and virtually invisible to attackers until you use it. (valued at $7.95)
Bonus #2 is a special training manual loaded with easy-to-learn and very effective techniques and tactics for your "secret" self-defense weapon. You'll learn how to quickly (and painfully) stop an assailant in his tracks. And, you'll be able to do all this without the need for karate training or a black belt of any kind! (valued at $37)
Bonus #3 is and will remain a secret! Let me just say that it is worth several times what you'll be paying for the amazingly simple, but effective information contained in this entire self defense mastery course!
Remember, you risk absolutely nothing except the risk you've taken by waiting this long. When you stop and think about the amount of time and risk you've taken already, betting that nothing would happen, you'll see like many others that, you've already waited too long.
You are important - to you and to others who love you and would be crushed if anything ever happened to you.
Ordering is easy! Just click on the PayPal link below to be taken to their secure order page.

You'll get:
The "Danger Prevention Tactics" video
Bonus Gift #1 (Hint: it's one of the most powerful and effective self-defense weapons ever created!)
Bonus Gift #2 (Hint: a complete, easy to learn system for using your self-defense weapon, available as an immediate download so you can start learning right away! In fact, this is actually two books in one as you will find a link to a free online book that covers even more techniques than already included in this valuable resource!) And...
Bonus Gift #3 (which you'll just have to wait for!)
That's a value of over $117.49 for   $47   JUST $29.95!
And, in 7 - 14 days*, you'll be safer, more aware, and more capable of living life free from the dangers that hurt and kill hundreds of people every day. (*The weapon training manual is available immediately as a digital download)
Order Now. You'll be glad you did. I promise.
Warrior Concepts International
362 Market Street
Sunbury, Pa. 17801

"Master Your Self - Master Your Life!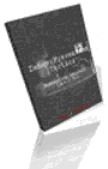 Order Yours Today!