This year's camp will be held at the Warrior Concepts' Academy in Selinsgrove, Pennsylvania as-well-as a few outdoor venues in the local area.


During this intense weekend of study in the Ninja's self-protection & personal development realms, you will be learning and practicing many of the strategies, tactics, and techniques contained within the Ninja's self-protection & personal development system.
The Ninja's Shichi ho De '7 Ways of Going' and how this system of disguise and impersonation would look in today's world!

You will also be working with modern and traditional weapons like the:
Shuriken ('Throwing blades')
hanbo / Jo ('half & 3/4 staffs')
Shuko ('Hand Claws')
tanto ('single-edge knife'), and...
handgun
...as well as exploring the 'Escaping Rat' strategies and lessons from the Togakure-Ryu, our oldest Ninja lineage!
This unique training opportunity lets you immerse yourself in several days of focused, uninterrupted study, training, and exploration into the centuries-old secrets, skills, and power that is Ninjutsu - the art of the Ninja! But, more importantly...
You will bring these lessons alive in Today's world of the 21st century!
Who May Attend Ninja Camp 2018?
The short answer... "Anyone with a sincere desire to learn and take his or her training to the next level and beyond."
Whether you're a martial arts student currently training in the Ninja's arts or someone who has always wanted to...
...WCI's Spring Ninja Camp is the perfect opportunity to spend time with modern-day warriors - high-ranking Martial Arts Teachers who have made studying the ways of Japan's ancient Ninja, their lives!
It is open to anyone 14* and older, regardless of rank, experience, or affiliation with WCI or the International Bujinkan Dojo.
* Students under 18 years of age must have written permission from a parent
or legal guardian to attend AND participate in the training.
Register Now!
(save $75 if registered by Friday, April 13th, 2018)

Full Camp Experience!
---
Learn What It Means To Be A "Real" Modern-Day Ninja Warrior!

The word NINJA means, "Enduring Person."
But, what exactly defines an "enduring person?" How is this different from the person why simply "puts-up-with" a ton of crap and negativity in their lives? How is it different from the "just-take-it-one-day-at-a-time" mentality?
Well, as usual, during this year's Spring Ninja Camp, Shidoshi Miller will be answering these questions, and a whole lot more!
But, before we give you a hint about what you'll be learning during Spring Ninja Camp 2018, here are some of the reasons why others have made it a point to attend, not just once, but year after year!

---
What Others Say About Ninja Camp
"Sadly Spring Camp has ended. I just wanted to thank everyone that made my first camp one of the best and memorable times in my training so far. I'm still sore from all the fun and beatings we had but would do it all over again in a heart beat. For all of you who didn't come out and have never been to a camp before. WHAT THE CRAP IS WRONG WITH YOU!!!? You are missing out on one of the best ways to improve yourself and your training. It is unlike anything you will ever experience in the dojo. Not only that but you get to train with other like-minded, fun, great people from all over. You have to buy the videos to see what all you missed out on but, I will warn you now, if you think that's all of camp you are sadly mistaken. There are tons of things that are not on the video and you will never get to know why. If you want the full experience you have to come to the camps.
Thank you all again for the great time and I hope to see all of you in the fall."
Jiles Keister, Student & Camp Participant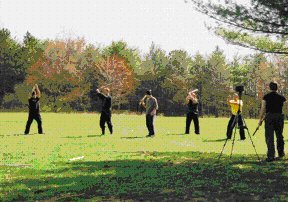 "Yup, camp was definitely great this Spring as usual. If anything, I'd say they keep getting better and better. The attendance continues to surprise me though. In particular, I'm surprised at how few local students attend! It's a great chance to focus on training for long enough to make substantial improvements, get exposed to things you won't be taught in class and to develop deeper, meaningful relationships with your friends and instructors. It's not just that camp is very different from class that makes it valuable, but also that 18 hours of training packed into one weekend is worth a lot more than 18 hours spread over multiple weeks.
There's a Canadian and near-Canadian contingent that drives almost 6 hours each way to the camps and we always find that the training, the fun and the friendship are more than worth both the ridiculously low tuition and the 12 hours we spend in the car.
I don't understand why there's only a small handful of local students at each camp. You guys are really missing out. You'll never get the kinds of things in class that you'll get at camp."
John Healy, Instructor & Camp Participant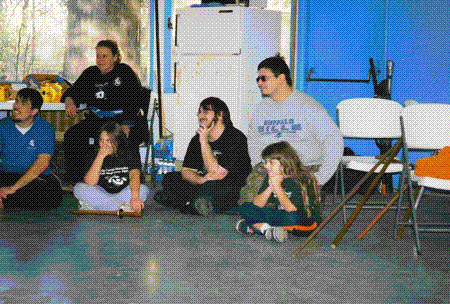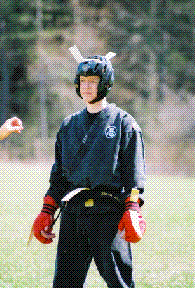 "Just an additional note on camp... Which of course was fantastic as always. I spent a lot of time manning the camera for the video of this camp and I can tell you that it will definitely be a valuable training tool both for those who attended and those that did not. However, it contains only about 1/2 of all the material covered in camp. It simply isn't possible to record everything, and it is impossible to record the night exercises.
As for local students... I think they believe that the material covered in camp will somehow, someday be taught to them in regular classes. But the topics are much more far-reaching than can be covered in normal 1hr classes (after all, instructors do have a curriculum to follow to insure students get at least a minimum of what they need to progress). The breakout sessions are taught by a mix of guest and local instructors who share their particular insights and interests on very specific topics and in some cases that material is then tied into other training sessions throughout the camp so you can get a much deeper understanding.
As an instructor teaching classes on the floor and as a student taking as many classes as I can... I can honestly say the things that are covered in camp, and the way they are introduced and explored can only be experienced by actually going to a camp. Even making it to a 1-2 hour piece of camp will forever change the way you look at your training."
Jason Whistler, Instructor & Camp Participant
---
An Intense Training Experience - Ninja Style!
Spring Ninja Camp 2018 will be held at the main WCI training academy in Selinsgrove, Pennsylvania. We will combine training indoors at the WCI main training facility with sessions held at several outdoor venues. The idea is to get as authentic as possible and train as our ninja ancestors trained.
Shidoshi Miller will be taking you deep within the true art passed down by the Shinobi no Mono families of ancient Japan, and how these esoteric skills can be employed for your benefit in today's often dangerous world of the 21st Century.
---
Register Now!
Full Camp Experience!
---
Here's What Even More Past Camp Participants Had to Say...


I want to let it be known, that if a great training experience is what you are looking for then camp is what you want. I went to Fall Camp for a half day and never again will I miss out on the whole experience. If the whole weekend is no good than definitely get at least one day. You will not regret it.
I made it to Spring Camp, fellow students, and am I ever glad I did. The information and training given out at camp was great and even overwhelming at times. There was more information and training available than time. Ask the instructors, even they were trying to adjust their schedule to get training from guest instructors.
The Canadian Instructors were great and very willing to share their information and guidance. The magician was very much sought out for his instruction and overview on misdirection. Mr. Miller gave us some, I would say some awesome instruction on Shindenfudo-ryu techniques. The stealth exercise was something to definitely experience. Some training that just cannot be learned inside, it must be experienced outdoors with nature all around you.
Kevin Young, Student & Camp Participant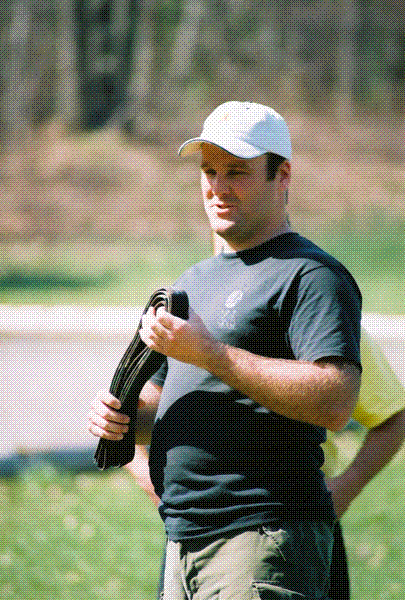 We were fortunate enough to attend our first Fall Camp the first year we were in training. The boys have never missed a camp since, either Spring or Fall, and I have been able to attend at least parts of these awesome camps.
You simply cannot imagine the scope or the depth of training and information you get at camp. Plus the camaraderie of your fellow students and the opportunity of getting to know all the instructors (home school and guest instructors) is almost beyond description.
There is no such thing as "too old", "too fat", "too anything" to attend one of these camps. It is an amazing experience and it takes about 3 weeks to figure out everything you learn!!!
Sheree Frey, Student and Mother of Teen Students/Participants


---
Register Now!
Full Camp Experience!
---
Just Do It!
True Warrior's Are Men and Women of Action

Are you one of the literally thousands of people who have been thinking - no - dreaming about what it would be like to attain Mastery in this powerful system of self-protection & personal development? To have the skills, confidence, power, and control to be able to help those who cannot help themselves?
Have you promised yourself that "someday" you're going to do what it takes to at-least see what it's like to study and train to be what even some of the most accomplished martial artists in the world consider to be, the greatest warriors ever created?
Have you?
Or, are you a martial arts practitioner who loves the art you study but, in your heart-of-hearts, would love to do some of the training and intense practice that the Ninja are known for?
Are you?
If this is you, regardless of whether or not you've ever stepped foot into a martial arts school...
...whether or not you've ever taken a class...
...or whether you're a white belt, black belt, or somewhere in-between...
If you have always wanted to spend some time training with real Ninja teachers who can show you a part of the martial arts world that is still, even after decades of publicity here in the West, virtually unknown to most people, then this Camp is definitely something you'll want to consider doing.
But, while you're considering doing something you've always wanted to do...again. And, while you're contemplating putting yet another opportunity... and yourself... on-hold, again...
I have a question for you.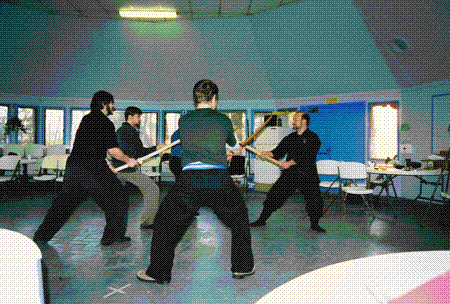 When will you take action?
Remember what I said.
A warrior - especially a Ninja Warrior...
...is a person of action.
And...
...while attendance at an authentic Ninja Training Camp has almost no prerequisites other than age (you must be at least 13 years old with parental permission), and no serious physical or mental concerns...
...there is one very important requirement that cannot be overlooked...
...NO MATTER WHAT.
Do you know what that is?
It's simply this...
YOU, and you alone...
...MUST take action if you are to finally get the chance to see one of your goals - your dreams - become a reality.
WCI Ninja Training Camps are awesome opportunities to eat, sleep, and breath the Ninja lifestyle for a few intense days out of your life. And, for some, the experience and intensity of Ninja Camp will live within them for months and years to come. For others, Ninja Camp is the beginning of a new phase in their lives where they actually take their place among the names and faces of our ancient tradition and begin training as official students of Shidoshi Miller or one of the other Master Instructors!
But, as I said...
...It's up to YOU!


If you're ready to make the commitment to be a part of Ninja History - to meet the challenge and adventure of Spring Ninja Camp 2018, then you know what your next step must be.


---
The Bottom Line...
Here are the registration details for this year's camp:



Location: Warrior Concepts' Main Academy (and local venues)

Date/Time: Training begins 8pm Friday, May 18th / Finish: 5pm Sunday, May 20th ** Students arriving early on Friday may attend the regular dojo classes at no additional charge!




Nothing could be easier...

...except having a great time at Camp!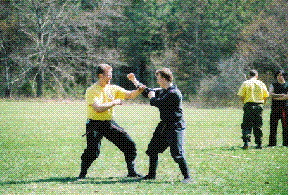 Be A Part Of Ninja History
Make Plans Now for the Awesome Experience That Is Spring Ninja Training Camp 2017!

REGISTER TODAY!
Space is Limited

Remember... there is still space available, but the regustration deadline is coming up this week!
To Register...
Use the PayPal link below to make payment in full online:
Full Camp Experience!
-Or-

Call the academy at (570) 884-1118 and have your Visa, Mastercard, or Discover information ready. A minimum $50 deposit is required to hold your place if you will not be paying in full.

To Pay By Mail: Send a check or M.O. (no cash please) along with your name, address, rank, and affiliate dojo & teacher's name if you are a Bujinkan member. Mail to:

Warrior Concepts Int'l
2346 North Susquehanna Trail
Selinsgrove, Pa. 17870 (USA)