Learn the Secrets for Unleashing Bone-Crushing Pain and Joint Manipulating Control On Any Assailant Stupid Enough to Attack You!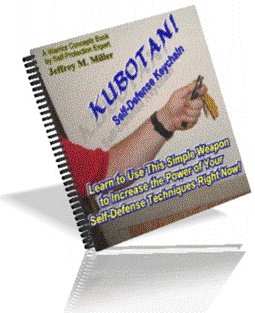 This Powerful Weapon Can Help Keep You Safe Any Time - Anywhere!
What can this Kubotan Book by self-defense expert Jeffrey Miller teach you?
Well...
Have you ever wondered...
"What is the best weapon to carry, if you could only choose one?"
While every expert knows that there really is no such thing as a "best weapon," this new Kubotan Book by Shidoshi Miller will show you that, when it comes to self-defense - having a weapon appropriate for the situation you're in is the key (yes, pun intended!).
And, though the book focuses on a commonly available and inexpensive self-defense tool, it also shows you many alternatives that can be found lying around every day that you can press into service in the same way. This is especially helpful for those who, due to legal restrictions, especially in post 9-11 America, cannot carry or possess this powerful self-defense weapon.
Learn to use the powerful self-defense keychain and, whether you actually have it on you or not...
...you'll never feel like you're unarmed EVER AGAIN!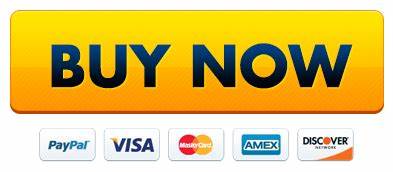 This informative Kubotan book is guaranteed to add to your self-defense skill-set by answering important questions like...
What IS a Kubotan?
What are the Legal Considerations You Need to Know?
What Martial Arts or Self-Defense Systems Will Benefit the Most from Using the self-defense keychain known as the Kubotan?
This power-packed Kubotan book also provides some simple, easy-to-learn techniques for using the weapon against...
Punching and Slapping Attacks

Grabbing Attacks, and...

Combination Attacks
It shows you...
How to target some of the best areas of the body to cause the most damage with the least amount of effort
How to hold the weapon properly for delivering both bone-damaging strikes and crushing holds
How you can quickly and easily master the basics of using this powerful weapon in practically no time at all.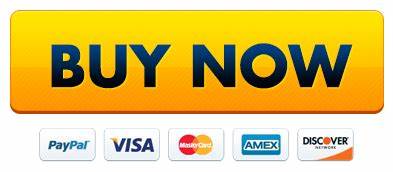 And the best part is that the amazingly powerful Kubotan book is only $17. It's available as an instant download so there's no extra shipping charges and...
...you can be learning what you need to know to be effective with this effective little self-defense tool within minutes of ordering.
This is the same life empowering information the Shidoshi teaches in his live courses with this powerful weapon for many times the cost of this book.
And...
As a special bonus feature of this awesome book - something that no one else has ever received...
You get a special link to another online book, written by the creator of a system designed especially for police officers - a book containing literally dozens of additional techniques to those already presented...
ABSOLUTELY FREE!

---
As with all of the Books and Videos in the Warrior Concepts Library by Shidoshi Miller, the Kubotan Book comes with one of the best guarantees available - anywhere...
And Here It Is...
One Year Unconditional Guarantee!
If, within 1 year of purchasing the Kubotan Book, that's a full 365 days, for whatever reason, you find that the information in this book will not make you more skilled and able to protect yourself, just erase it from your harddrive and let us know that you want a refund. And, we'll give you your money back.
We Take All the Risk!
Why?
Because we know that this book will give you something that you don't have right now.
If you're a beginner and have never used a Self-Defense Keychain before, you will be adding a whole new dimension to your ability to protect yourself. And...
...if you're a veteran to the Kubotan within the realm of real-world self-defense, this book will provide you with new perspectives and information...
...that will make you BETTER!
The choice, though, as always...
...is yours.
If you're ready to add the information in this dynamic new Kubotan book to your self-defense library, simply click on one of the links below.
To order Shidoshi Miller's "Kubotan: Self-Defense Keychain" Book, plus the 2nd Bonus training manual, for only $17, click on the Button now...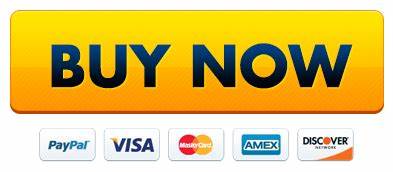 Or...
Find out how you can get...
This powerful book

A real Self-Defense Keychain Weapon, AND...

...a special gift...
...absolutely FREE...
When you order Shidoshi Miller's

Danger Prevention Tactics: Protecting Yourself Like a Pro
video DVD
right here.
Get the kubotan book, a real self-defense keychain, and a special gift, absolutely FREE when you purchase this life-saving DVD!