Hi ""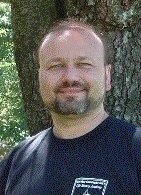 You've received this, it's because you are subscribed to the Warrior Concepts' Self-Defense Newsletter from Shidoshi Jeffrey Miller. If you no longer wish to receive these informative messages from us, you may unsubscribe at the bottom of this message.
---


From the Desk of:
Shidoshi Jeffrey Miller
Monday, July 23rd, 2007
11;45PM EST Time




Just a Reminder...


A few days ago, I made a generous offer to help you save some money off the price of my upcoming Shuriken (Throwing Star) training manual.

The book will be an electronic download and is scheduled to be released this Friday, July 27th. The regular price of the book will be $15.95 but...

...if you pre-order a copy for yourself, you can get it with a huge 38% discount.

I don't want to take up any more of your time, so, if you're interested, you can read more about the book and this very limited-time offer here.
Also...
If you haven't seen them yet, you can also check out the WCI Senban shuriken, the best throwing star for serious students! Here's the link:
http://www.warrior-concepts-online.com/shuriken.html
Upcoming Training Opportunities
Live Training w/Shidoshi Miller


UPDATED...

Here are the dates and information for some of the upcoming seminars, workshops, etc. with Shidoshi Miller.

Unless otherwise noted, the fees listed are only for the training. Participants are responsible for their own lodging, meals, and travel.

If you need help with finding a hotel in our area, feel free to contact the dojo at 570-988-2228.



---
Wilderness Survival (Level 1)
Sunbury, Pa. - (Outdoor training location)
Sat, Aug. 4th, 9am - 6pm
Only $50
Download course flyer


Defensive Combat Handgun Seminar
Sunbury, Pa. - WCI Academy and outdoor training location
Sun, Aug. 5th, 9am - 5pm
Only $50
Download course flyer


Warrior Quest Intensive!
Bring out the warrior in YOU!
Sunbury, Pa. - (See course flyer for details)
Download the course flyer


Japan Adventure 2007!
Join Shidoshi Miller for Training with the Masters!
Noda-shi, Tokyo, Kyoto, Nagano, & Kamakura, Japan!
Oct. 1st - 15th, 2007
Get more info here

Warrior Concepts Fall Ninja Training Camp
Mifflinburg, Pa - Camp Mt. Luther
Fri - Sun, Nov. 2nd - 4th, 2007
Early Registration $175
(Includes meals, lodging, T-shirt, and all training)
Get more info here


---

Have you read my book on the KUBOTAN; Self-Defense Keychain yet? If you're looking to add a good, practical, weapon to your arsenal of self-defense skills, this is it. Check it out here.


---
Want to send me something?
You may send questions, comments, or "what-if's" for inclusion in the newsletter using the CONTACT form on the web site - or cut and paste this link into your browser: http://www.warrior-concepts-online.com/contact-longdistance.html
Just remember to keep your communications clear and to the point (limit each correspondence to ONE point, please). Any comments or questions received that are not easily understood or rife with spelling and grammar errors will be deleted. It's not that I don't want to answer but, if I can't understand your point or what you mean, I can't answer in a way that will be beneficial.
Until next time. Dedicated to your training success!


Shidoshi Jeffrey M. Miller
Founder & Director
Warrior Concepts International
Self-Protection & Personal Development
362 Market Street
Sunbury, Pa. 17801
USA
(570) 988-2228
"Master Your Self - Master Your Life!"


---