EDR® Self-Defense Training
Seminars & Certification Courses
The basic EDR®:Non-Martial Arts Defensive Training Program is the perfect basic self-defense, crime prevention, and safety program available. You can learn the entire basic program in only 12 hours!
You can choose from either a 12-week proficiency program or a 2-day Intensive. This is a certification training course designed to provide you with all you need and will allow you to effectively protect yourself against over 95% of the assaults that occur every year.
The 12-week Proficiency Program is delivered in twelve classes, once-a-week, for one-hour each. This course is perfect for local clients who want to take a little extra time to understand and develop the skills, principles and strategies of effective self-defense. It may also be a great option for a large company. This way, the employee-base can be divided to allow for several classes to be conducted per day to allow for adequate coverage and minimal disruption of work.
The 2-Day Intensive is delivered over two 8-hour days of intense training (including lunch and scheduled breaks). This program is perfect for out-of-town clients, and can be adapted to fit the schedule for company-sponsored training, as-well-as professionals and others with a busy schedule.
In fact, why not reserve your place now in the next Level 1 Certification Course? Click here to download the course flyer
Saturday & Sunday, January 24th & 25th, 2009 at WCI Central.
Register Right Now to Reserve Your Place in This Powerful, Life-Changing Program!
---
Business Clients
Special scheduling for corporate, business, and organizational clients is not a problem. Just give us a call at (570) 988-2228 to receive a free corporate needs-analysis over the phone.
You can also get more information about Workplace Violence Training Programs at the: WCI Consulting web site. You'll find programs ready to be presented to your staff right now, or you can have us tailor a program to your specific needs. Again, here's the link: www.wcinternational.com


---


Either way, you get the same great information and instruction from an expert in the realm of self-protection and personal security. Someone, who, not only teaches self-defense, but...
... someone who has had to use these same techniques in real-life encounters to survive!

During your training in the Level One Certification Course you will learn important lessons like:
1. The legal definition and scope of self-defense
2. Human physiological response modes
3. Cover and defensive positions for safety
4. Methods for increasing awareness and knowing what to look for in a defensive situation
5. Evading common punching, slapping, and kicking attacks
6. Escaping from common grabs restraints, and pinning attacks
7. Pressure point compliance techniques
8. Spontanious decision-making under pressure
9. Self-Defense Stages & using each to end an attack

---
Best Selling Self-Defense Programs...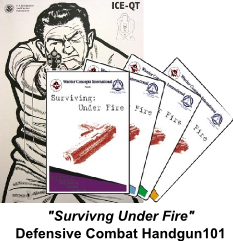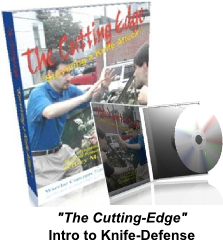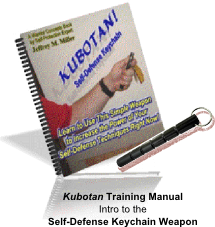 ---
Sponsor an EDR® Course as a Fundraiser for your Group or Organization
Here's how to Host a Seminar at Your Martial Arts School