Order your limited-edition
WCI Training T-shirt Now!
24 hour Pre-Order Sale!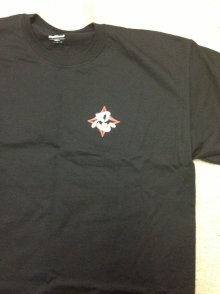 Use the PayPal button below to order this new WCI training T-shirt for wear under your student uniform, or anywhere to showcase your pride and connection with Warrior Concepts.  Special discount if you pre-order during this 1-time "batch run" -- just $19* plus shipping if you are not local to the Academy. Available in Black-only.
* $19 for sizes child medium thru Adult XL
* $21 for Adult XXL and $23 for Adult XXXL
This is a limited-time Offer and expires Monday at Noon, Eastern.  After that, the price goes back up!
All artwork, including logo and back design will be 2-color (white & red) on BLACK T-shirts.) This picture shown are of the actual T-Shirt front (above) and back (below).