Get the Best Newsletter for Real Self-Defense & Authentic
Japanese Ninja Training
Subscribe Today and you'll also receive
Shidoshi Miller's special, new ebook
"Becoming the Master"
...absolutely free!
Very Few People Ever Stop to Consider the Fact that... When You Choose a Self-Defense or Martial Arts Teacher...
You're Literally Putting YOUR Life
In THEIR Hands!
Have you ever thought about that?
I know I have!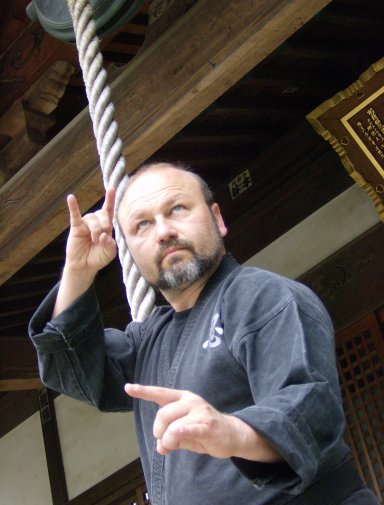 Self-Defense Expert & Bujinkan
Shidoshi Jeffrey M. Miller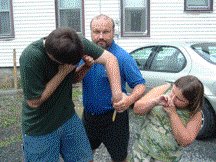 Hi. I'm
Shidoshi
Jeffrey M. Miller, founder and director of
Warrior Concepts International
. I want to again thank you for visiting my web site and seeing what I have to offer to help you experience more of the life you've always wanted to live while making sure that you can effectivelly deal with anything that might threaten your new life.
And, unlike most black belts and so-called self-defense teachers who care more about showing off their skills, I take your safety and progress very seriously.
Now, before you take me to be too altruistic, let me tell you why it's important to me that you get the best, most powerful, and most importantly...
...the MOST CORRECT information available.
Two Reasons Actually...
First - You trust me to. And, I am morally and ethically bound to make sure that I uphold your trust and loyalty. (That's just the kind of person I am.) And...
Second - I may have to depend on any one of my students to one day protect me or my family from harm! And that person could be you or any one of my clients...
I would feel bad enough if something I taught you caused more pain and suffering (assuming you ARE studying and practicing what you get from me in the first place!), but...
...the thought of losing my own life or my family to a brutal assailant because I taught you stuff that just doesn't work would be the ultimate in "bad-karma," don't you think?
So, here's my Rock-Solid, No-Bull, Iron-Clad Promise to you...
My newsletter will ALWAYS contain the most powerfully useable information that I can give you. Period.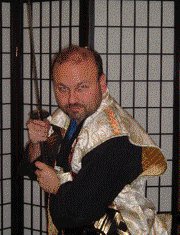 You'll receive hard-hitting, informative articles loaded with time-tested tools, ideas, techniques, and strategies that you can use right away. You'll also receive proven, effective self-defense tips and amazing "how-to's", great product reviews, and of-course...
...invitations to my life-changing live events where you can train with me directly and learn the secrets that I just can't put in a book or video for just anybody to get a hold of.
So, the choice is yours.
Do you grab this opportunity to empower yourself with the best information you'll find to keep yourself and loved-ones safe firmly by the neck - do you give yourself the Warrior's edge, or...
Do you click away and continue to leave your life, your success, and your personal safety to chance?
I'm serious.
Don't sign up for this newsletter if you're not going to open and read it when it comes. Don't subscribe if you're not going to just ignore it when it comes. In other worlds, don't waist my time or yours if you're not serious. I know saying that means I'll probably get less people to subscribe, but you know what...?
That's more than okay with me. Because...
...I ONLY want to be dealing with mature, motivated, and committed people who are serious about empowering themselves with these tools.
So, I'll say it again... The choice is YOURS.
If you're ready to take the next step to developing all the Power, Confidence, and Control of a modern-day Warrior, simply enter your information in the fields below.
If not... thanks for stopping by and checking out the site. I wish you the best of "luck."
To subscribe, enter your information below and click submit. You'll receive an email right away from Solo Build It, the company that administers my members list, requiring that you confirm your subscription. I really hate spam and will never sell or give your information to anyone else. You MUST remember to confirm or you won't get any of the great information that others are already putting to use right now to empower their lives and slam-dunk attackers who are dumb enough to try anything!
Oh yeah, I almost forgot...
As a new subscriber...
You'll have the opportunity to tailor precisely what information you receive by choosing to join very specific lists that will allow you to get exactly what YOU need. And...
...you'll also receive my powerful new ebook, "Becoming the Master" - absolutely FREE as my gift to you for your trust! You'll receive a link where you can download this digital book in a special email.
In this special ebook, I not only discuss the concept of Mastery, but I also outline the first 5 levels of Black Belt Mastery in Ninjutsu, and tell you exactly what skills and abilities you'll be developing at each level! If you've ever wanted to know what skills and abilities a true Ninja - a true Master Warrior possesses (and it's nothing like what you've seen in all those fantasy, Hollywood movies, either!)... then this ebook will point you in the right direction.
Ready?
Serious?
Sure I haven't scared you away?
Okay, go ahead and subscribe Now...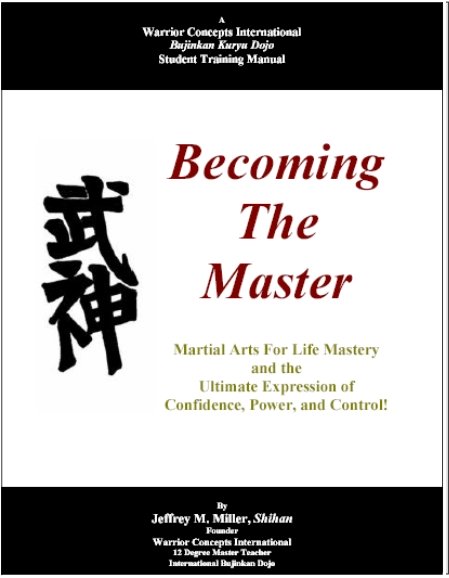 Ninja Mastery Training!
Also subscribe to my new podcast...