The Mighty Tigers Program
The "Strong-Kid/Safe-Kids" Program
for 7 - 12 Year Olds
This program is a perfect blend of life skills and self-defense for children 7 - 12 years old. It will arm your child with the confidence, discipline, and attitude to succeed in an often harsh, competitive world.
Your child will also learn techniques and strategies for defending against the school bully as well as overcoming negative peer-pressure.
The Warrior Concepts Youth Mastery Program consists of lessons, strategies and tactics for helping kids to effectively and efficiently protect themselves against:
Punching & kicking attacks

Grabbing, choking and throwing attacks

Bullying, intimidation & harassment

Unhealthy peer-pressure

Child abduction

And More!
If you want your child to have improved:
Confidence
Respect
Discipline
A Feeling of Pride & Accomplishment
Grades and appreciation for school
Health and overall fitness
Concentration & Focus
Ability to protect themselves from danger
If you're a parent who wants to give your child a head-start in life, the Warrior Concepts Youth Mastery Programs could be just what you've been looking for.
For more information about this and other great WCI programs, call (570) 884-1118 today!
Thank you for your interest in our programs. To set up an appointment for your son or daughter, give us a call.


Peace and Happiness,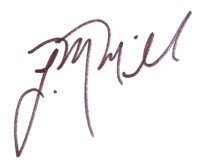 Jeffrey M. Miller, Shidoshi
Founder and Director
Warrior Concepts Int'l
Self-Protection & Personal Development