Bring Out the Warrior In YOU!
Learn the Key Elements for Laying the Proper Foundation for Mastery, Success, and What It Means to Be a Warrior...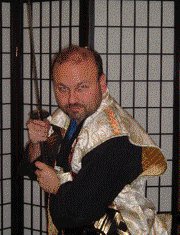 Let me ask you a question...
Just suppose I was able to teach you how to live the life you've always dreamed of and the skills necessary for protecting that life...
...to be able to live fearlessly, with all the confidence, power, and control of a Warrior...
...You would be interested in hearing about that, wouldn't you?


Here's just a taste of what you'll experience at the Warrior Quest Intensive™ weekend:
---
| | |
| --- | --- |
|          | Discover the secrets that make the Ninja Warrior the most awe-inspiring martial artist ever created... |
|          | Learn the basic techniques, tactics, and strategies that will allow you to easily control practically any self-defense situation... |
|          | Explore the "elemental codes" that form the foundation of the Ninja's power... |
|          | Learn the "3 Keys to Success" buried deeply within the Ninja's secret mind-science and find out how you can immediately put it to use in your own life... |
|          | Discover the "5 Weapon Classifications" within the Ninja's arsenal and get actual hands-on training with 3 of the Ninja's most powerful weapons... |
|          | And so much more... |
---
All you need to do to get these secrets and much more is to sign in for free instant access... and a FREE GIFT...
Use the form below to get started.