Your Registration for the upcoming
Bujinkan Ninpo / Budo Taijutsu
Black Belt weekend Intensive
is Complete!
All that remains now...
is to get ready for some serious training!


Hi. Shidoshi Miller here congratulating you on your decision to be a part of this intense training weekend.
You will be receiving a confirmation email within the next 24 - 48 hrs, as well as instructions for how to get to the training site, what to bring, and a list of hotels/motels in the area.
This training event is not only going to teach you new skills, but it is also going to open your eyes to aspects of this art, principles like "strategic thinking", and little ways to effect an awesome amount of control over your opponent, a combat situation, and your life!
If you need further assistance, please contact us by calling the Academy at (570) 988-2228 or by emailing my administrative assistant, James Alexander, at: warriorc@warrior-concepts-online.com
I look forward to training with you very soon!


To Your Attainment of Warrior Mastery!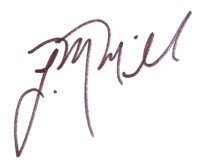 Shidoshi Miller