For Ladies Only! 
WCI's Women's Self-Defense
Intensives Course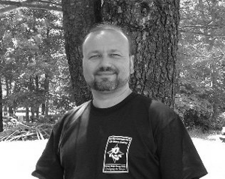 If you're a woman between the ages of 16 and 66 who's looking for real-world women's self-defense training -- if you're concerned about your personal safety, and don't want to be coddled, but really want to be able to protect yourself against a brutal assailant who's bigger and stronger than you are... then this just might be for you.
I say, "might be," because this kind of women's self-defense training -- self-defense training that cuts through the political correctness and false delusions that are lulling serious women into a false sense of security every day -- is not a "soft," let's not offend the ladies, kind of thing.
Hi.  My name is Jeffrey Miller and I want to ask you a few questions. Okay.
First... Are you SERIOUS about learning what it takes to survive a brutal attack... on the street... against a male attacker who is bigger, stronger, and more experienced than you are?
And, second... Are you willing to do what it takes to get real, street survival training... or are you looking for anyone with a Black Belt who can impress you with a few slick Karate moves?
I ask because your answer will determine whether or not:
1) You are motivated to take action, or if this is just a passing interest.  You know, where you use the same old cliche that everyone else does... "I want to learn to defend myself."  And, whether or not...
2) You will look for the right teacher because he or she has both the knowledge and real-world EXPERIENCE at surviving real violence, or if you just want to learn "a couple of moves" -- to "feel" like you can defend yourself.
You see, contrary to popular belief, self-defense is not an easy subject to learn, and you cannot learn one single technique that will reduce a 250 pound linebacker to a wimpering pile of fecal matter in under 2.2 seconds.  "And all for just $29.95!"
Sorry.  There are just too many variables and things to consider.  And, anyone who tells you differently is either a liar looking to take some money from you... or they're just as ignorant and deluded as practically everyone else!
How do I know?
I wish more people -- men and women -- would ask me that question.  Instead, most just get angry at me for busting their bubble and telling them that their beliefs are unfounded and not based on reality.  Kind of a "kill the nessenger" type of thing.
I know because I grew up in the inner-city and, that combined with living with a violent step-father who routinely attacked my mother whenever he went into one of his not-so-little temper tantrums...
I became intimately aware of, and often the target of, extreme violence.  The kind that exists outside the safety of most martial arts dojo (training halls) or self-defense classes at the YWCA!
In fact, I watched my mother fade in and out of consciousness after one attack that sent her to the hospital for almost two weeks - that sent her into emergancy surgery to remove what was left of her spleen after it was shredded by the rib my step-father broke when he punched her and left her lying on the living room floor... while he laid down on the couch and took a nap!
I looked on as one human being after another, men and women, attacked victim after victim during my years as a police officer, undercover investigator, private detective and bodyguard.  I saw women being beaten, battered, and killed because they didn't know how to protect themselves effectively from that kind of raw hatred and violence.
Can you relate to what I'm describing?  Do you have your own horror stories... or are you afraid that this can and will happen to you?
Well, just as I decided to do something about my own safety, and the safety of my own wife and daughters... you can do something about your situation as well.  Regardless of how many books you've read, how many self-defense videos you've watched, or even how many classes or years of training you have, when it comes to effective women's self-defense and surviving a brutal attack with no rules, no referee, and no help from others...
I can help you.
Not because I'm a woman like you.  But because I understand the full scope and reality of personal self-defense and I also understand how self-defense for women is often very different from that needed for a man.  And, while many things are the same for both men and women... there are some things -- issues and possible solutions -- that are uniquely bound to the realm of women's self-defense!
Because of my specialized and truth-based point of you and teaching style, I have been invited to write and contribute to two published books for nurses and medical professionals - one on workplace violence in mental and general healthcare settings, and the other on the subject of using the right planning to assist in hospital and healthcare emergency management.  One of my pieces has even been included in a book on workplace violence, put together by a business professor... in India!
I'm regulary invited to speak at hospitals, medical centers, and universities on the subject, because these environments have a very high percentage of female staff and professionals... and only hire experts who know what they're talking about! 
Now, I know that you probably don't know me.  And you may not be on any of my email newsletter lists where I share my knowledge about safety, and real-world self-protection.  So, getting you to register for and enroll in an upcoming live training that I'll be conducting very soon, may be too much to ask.
And I can completely understand that.
But, if you ARE interested in learning more, I invite you to subscribe to my women's self-defense and safety online newsletter.  I promise that what you hear from me in the way of tips, lessons, and insights... are things that are not commonly shared by the majority of those who are supposedly teaching self-defense for women.
You can subscribe at the bottom of this page.
However... if you DO know me, AND you're ready to take action now to be more safe, I'd like to tell you about this special, ladies-only, live training event that I'll be conducting at my main academy on Saturday, February 16th, 2013 - from 10am to 6pm, in Sunbury, Pennsylvania.
Now, I understand if for whatever reason, you can't make it.  Be it time, money, job or family responsibilities, martians attacking that day... whatever.  I get it.  I do.
You have to set your priorities and decide what's best for you right now.
That being said, I still have some availability on my calendar to do something closer to you - in your community - for a conference or meeting at work - if you'd like to consider that instead.  If so, feel free to contact me to discuss dates and details.  Again, the details are at the bottom of this page.  You can also request a copy of my CV for reference.
BUT...
If YOU are ready, able, and committed to getting no-nonsense, no B.S. self-defense training designed specifically for women - including techniques, tactics and strategies that have been time-tested and proven to work...
Then I invite you to join me at the WCI Women's Self-Defense Intensives Course here in Sunbury, Pennsylvania on Saturday, February 16th, 2013.  During this hands-on, fast-paced intensive training course, I will lead you through the 4 Pillars of Effective Women's Self-Defense.
The 4 Pillars of Effective Self-Defense
These four critically essential areas of effective self-defense for women include:
1) Proper Survivor Mindset
This part of the training will dig deep into the truth about violence, the nature of attacks and attackers, and being VERY clear about both:
a) What it's like INSIDE a real attack, and...
b) How to survive when you are out-numbered, out-sized, and out-gunned!
2) Use of the Body's Natural "Hard-Wired" Defense Mechanisms
The truth is that you were born with certain defense mechanisms already "built-in."  The unfortunate reality is that few if any self-defense and martial arts instructors ever open Pandora's box to let out the natural protector inside!
3) Effective Escape and Evasion Tactics
Another truth about real-world, effective self-defense, for both men and women, is that there is much more to it than just some "cool moves!"  We will be exploring non-physical self-defense, effective escape and evasion tactics, and strategic planning to give you the greatest advantage at the first hint of danger.
4) Effective, Scientific Personal Defense Technique Designed FOR Women and Smaller Defenders
You know in your heart-of-hearts that men are built bigger, stronger, and they produce more of the rage-inducing hormone, testosterone, than most women.  And, while you may be the exception to the rule (probably not), you will almost certainly NOT be attacked by someone who thinks that YOU can kick HIS you-know-what!  So, you better have learned how to play - and BEAT - the big dogs.  Because that's EXACTLY what you're going to have to do if you want to survive!
I'll be telling you, as an ex-cop, WHY the police cannot protect you.  I will share with insights as to why, even if you're surrounded by on-lookers, that you're still probably "on your own!"
And, if we get enough interest... I plan to do a closed-door bonus training on Sunday, the 17th, for those who really want to go beyond the basics! More on that after you enroll. (After all, no point in talking about it if you're not going to be here anyway, right?)
So... here are the details if you're ready to lock in your place at this special, for women-only live training event:
Where: Warrior Concepts Int'l, 362 Market Street, Sunbury, Pa.
When: Saturday, February 16th, 2013 (10am - 6pm) (Basic Course)
Cost: Only $79 per person. (Call about group discounts)
Bonus Training: (Min 10 attendees) Sunday, Feb. 17th, 2013 (10 - 5)
CONTACT INFO: For questions additional information, you may call WCI at (570) 988-2228.
PLEASE NOTE: The training schedule at the academy is such that someone may not be able to answer the phone when you call.  I apologize for any inconvenience, but it is the nature of our work.  Please just leave your name and call-back details, and mention that it is regarding the upcoming women's self-defense training... and I will call you at my earliest availability. 
To Register Now, simply click on the PayPal button below to lock in your place with a one-time, single payment of just $79.
If you are registering a group, please contact me via email with details and numbers at jmmiller@warrior-concepts-online.com, or call my office at (570) 988-2228.
Get more information...
If you're not sure if you're ready just yet to commit to being here for this powerful, life-changing training, or if you want to get some really great lessons and insights regarding women's self-defense training between now and the Seminar Intensive, then go ahead and complete the simple form below to get onto my women's self-defense online newsletter list.
When you subscribe, I'll also give you a copy of my ebook, "For Women Only!" as well as access to my "Foundations of Self-Defense Course".