A Free Report From Shidoshi Jeffrey M. Miller
"Child Safety 24 / 7"
Important Tips for Keeping Your Child Safe and Happy


Here's another free resource for parents from one of the world's leading expert on self-protection and personal development training.

We're Renovating!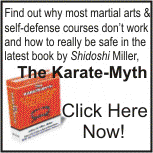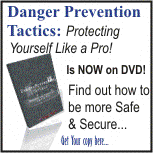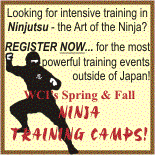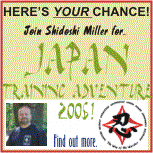 In this information-packed report, Shidoshi Miller gives you proven strategies for helping your child to be more safe in Today's often unsafe world.
You know you can't be with them all the time - especially now that they're getting older. You've taught them the rules, but...
...is that enough?
As a concerned parent himself, Shidoshi Miller shares some important insights into what can be done by parents...
...right now...
...to significantly increase the odds in your favor.
Topics Include...
Understanding Child Safety
Where to Get Help
Should I Consider Martial Arts?
What's Right For You, and...
Safety Tips and Strategies for Taking Action - Right Now!
---
To download your free report, simply complete this short form and click to submit. That's it. In a few minutes you'll be reading this powerful report and gaining additional insights into the world of self-defense and child safety.