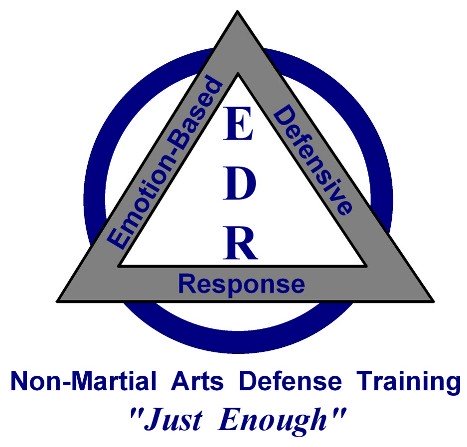 Host a Fund Raiser that Kills Two Birds With One Stone!
Well, so to speak. If your non-profit group is looking to host a profitable fund raiser that will...
1) Provide much needed money for your group and its projects, and...
2) Provide a community service that will make your friends and neighbors more safe and secure...
... an EDR:Non-Martial Arts Basic Self-Defense Cerification Course is perfect!


This program is perfect for...
* Church groups
* Boy Scout and Girl Scout units
* Service Organizations (like Kiwanis, Rotary, etc.)
and...
* Any group who would like to earn more than a few dollars on every unit they sell during a fund raiser.
---
Not a Non-Profit Fund Raiser? Click Here.
How Does It Work?
Good question!
The sponsoring group (that's you) simply contacts us with a list of dates. We check these against our booking schedule (please reserve as early as possible as we are already booking seminars as far ahead as December 2009!) and come up with a tentative date for your group.
We will then send you a sponsor packet which contains everything you need to complete your booking. The kit includes...
1) Booking Agreement
2) Description of Responsibilities of each party (you and us)
3) Reservation fee payment options
4) Return mailing instructions for confirming your reservation
As soon as we receive your agreement and booking deposit*, we will lock in your chosen date. Please note though that, due to the number of groups and other organizations booking with us, we cannot hold your tentative date indefinately.______________________________________
Booking deposit is $200 - refunded at completion of event. Also...
Travel outside of the Central Susquehanna Valley region of Pennsylvania usually requires that an event sponsor covers all travel, accommodations, and meals. As a service to non-profit organizations, we will...
1) Split these expenses with you as our contribution to your cause, and/or...
2) Completely waive these fees if your fund raiser event yields 50 or more paid participants.______________________________________
Your group will have ten (10) business days from the date received to confirm your reservation before the date is reopened to others.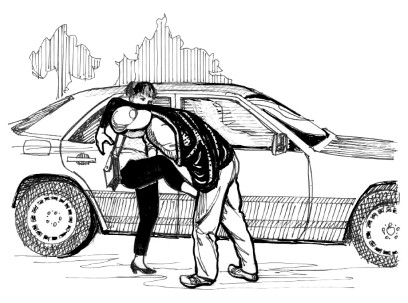 How Much Can a Group Expect to Make?
While every event has varying results, you can expect to make at least $1,000. from your fund raiser event.
Here's how that happens...
You arrange for a suitable training space (as outlined in the sponsor's kit you will receive after your reservation is locked in) that will hold fifty to one hundred people. You use the enclosed press release and suggested advertising ideas included to notify local radio, television and newspapers about the event.
This will provide at least 20 participants who have paid $249 each. Warrior Concepts will provide training workbooks, certificates of training, a self-defense key chain, and an EDR:Non-Martial Arts Defensive Training polo shirt to each participant.
Your cost is zero.*
(*unless you decide to use paid advertising avenues to promote the event - but, if you follow the suggestions in the Kit, you will have all the interest you can handle)
Your group then receives $50 for each participant. This is important...
You Are guaranteed Payment Before We Leave!
Your group will have received payment directly from the paying participants. We will simply make a count of all participants registered and in-attendance at the event -
- multiply that number (minimum of 20) times 199 ($249 - $50 = 199). And you will cut us a check to Warrior Concepts. This way, your sponsor commission from the fund raiser never leaves your account and you won't be waiting to get paid.
To Reserve a Date to Sponsor This Profitable Fund Raiser...
Call Warrior Concepts International at (570) 988-2228
Or...


Send us an email at warriorc@warrior-concepts-online.com We look forward to helping you to further your cause and to help make your community and neighborhoods safer and more secure.
Respectfully,
Jeffrey M. Miller, Shidoshi
Founder and President
Warrior Concepts International
Creator of the
EDR:Non-Martial Arts Defensive Training
Program for Adults