A well-structured program teaches the same child-development lessons that many other groups and organizations do, but with several distinct differences.
The leaders understand and use good child-development models for maximum results with all types of children

Check out the links at the bottom of this page for more information and resources about child-development that will allow you to help your child to become all that he or she can be.





Empower Your Child with Respect, Self-Discipline, Confidence and the A,B,C's of Conflict Resolution!

Experts agree -
All children and teens should learn safety awareness and defensive strategies as-well-as the powerful, life-enhancing benefits of respect, self-discipline and confidence! If you've ever wanted to change your life for the better...
... here's your chance.
WCI offers a comprehensive safety awareness and child-development program that's a must for all children in Kindergarten through 8th grade. Parents, teachers, and child-development specialists all agree...
... this is a one-of-a-kind program that develops the whole child.
Take a minute and schedule your child's first Black Belt Leadership class with us right now. Just call the academy at (570) 988-2228 or use this contact form and one of our professional Mastery-Leadership Instructors will contact you. click here to read reviews of Dr. Webster-Doyle's child development books.


All Child-Development Programs
Are NOT the Same!
... no other child-development program develops the whole child like the martial arts.
We all have three basic aspects to our make-up, and children are certainly no different. If we are to insure that our children grow up with all of the advantages necessary to become positive, powerful and productive people, we must make sure that we develop these three aspects within them:
(including the body and it's overall fitness, strength level, and health)
Mental
(including clarity and focus, knowledge, and problem-solving abilities)
and...
Spiritual/Emotional
(including feelings of self-worth, value, and purpose)
---
Take a Moment to Subscribe to the Black Belt Parenting Newsletter
It's sent out about every three to four weeks so that you're not overwhelmed with more email than you want. Each issue contains tips, ideas, and strategies for child-development and helping your child to become a leader...
... not just in the martial arts but at home, in school, and in the community.
Click here to subscribe
---
The Total is Greater Than the Sum of Its Parts
When compared to the three major types of groups or organizations set up to focus on child-development, none comes close to offering the same important benefits as the programs offered at WCI.
Don't believe me, let's look at each:


Schools
Child-Development Ratings: Mental - High / Physical - Low / Emotional/Spiritual - Low
Schools, by their very nature, focus on the development of intellect, knowledge and understanding of left-brain, logical processes. And, while this is necessary for success, experts agree that there is far more to intelligence than merely memorizing facts and data. Children (even those who attend religion-based private schools, are graded on primarily academic requirements.
While most schools do have physical education classes, it can hardly be said that a game of kickball or whatever, a half-hour a week, will produce a healthy body. Especially when the phys. ed. teacher is usually a coach for at least one of the school's sports teams. And it's been proven that coaches spend their time and attention on those...
... already fit and naturally athletic! (Some of our most successful students have been those who either do not take to the competitive sports environment or would normally be classified as sedentary, 'quiet-types.')
And...
Children are usually graded on 'participation' in these classes, rather than progress with regards to fitness goals.
Speaking of sports programs, what percentage of the school actively participates in them? Maybe 20%? And that's if we count every team. In reality, the figures are probably closer to 10%.
That means that 90% of the children in a school are getting no more than a token class or two each week that even remotely implies physical fitness!
And, even then, no one really takes the phys. ed. grade seriously when they see it on a report card, do they? I mean really?


Church
Child-Development Ratings: Mental - Low / Physical - Low / Emotional/Spiritual - High
Unless your child is a part of a physically active youth group, a church's function - it's very purpose - is in the spiritual/religious development of the person. Period.
When I say spiritual/religious, I mean making sure that it's members are living by the moral and ethical standards of the church's position or doctrine (this is the ideological, position it has taken which separates it from every other church - even those of the same denomination).
However, when speaking of spiritual development within the martial arts, I'm talking about the emotional strength of the person. While a religious person may develop confidence out of their beliefs as to what may or may not happen to their soul, or their relationship with a particular divinity, it is also true that the very same person can have low self-esteem and self-confidence relating to their own worth or ability to be successful in the conventional world.
Please understand that this is not a positive or negative position about any religious or spiritual organization or doctrine. WCI, while presenting lessons from a wide range of traditions and foundations as they have been passed down through the martial arts, does not interfere with any student's preferences or choices when it comes to spiritual/religious study.
The point here is to show that, when it comes to child-development, churches and their youth groups rank very high in the spiritual department, mental development ranks low because it really isn't about learning much outside of the specifics of that denomination's history, system of beliefs and doctrine, and, it ranks low in the physical development department unless the group meets several times a week or month for fitness-oriented activities and activily promotes the physical well-being of the member.
Let me finish by saying that this assessment is of course based on my own observation and experience. There are probably, and inevitably, exceptions to the rule.


Social Groups and Organizations
Child-Development Ratings: Mental - Variable / Physical - Low / Emotional/Spiritual - Variable
Due to the shear number and types of youth-related organizations and activities, it is difficult to acurately rank some of these areas. Although the usual rule is that...
... those with a high rank in physical (team sports, etc.), rank low in the spiritual department and vice-versa.
As much as I would like to rank Scouting (for both boys and girls) high in all areas, I cannot do this using the same standards. Because, while these groups do participate in activities and functions in all three areas, they simply are not consistent with ALL THREE, all-the-time. By this I mean that...
... they do not work on fitness, academic learning, and personal development in each and every meeting.
Get this Special Limited Report Written Especially for Parents Like You...
This hardhitting report details "10 Really Stupid Things Parents Do to Place Their Child in Danger Without Even Knowing It!" To get your copy, just Click here now


---
Martial Arts: The Perfect Child-Development Program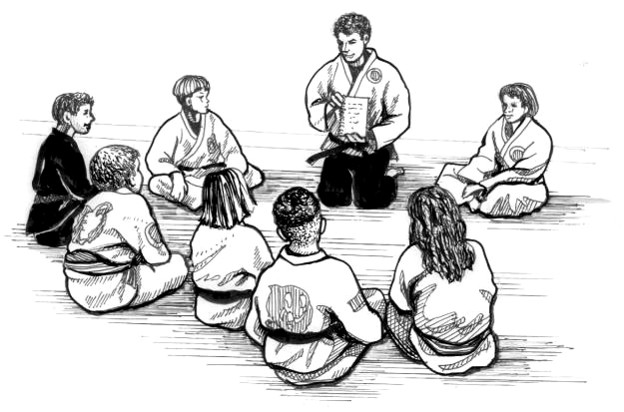 Only a well-structured martial arts program for children develops the whole child...
... body, mind, and spirit.
At WCI, your child will learn:
Awareness skills that will help your child to avoid potentially dangerous situations

Verbal skills
that will enable your child to "talk their way out" of a confrontational situation (print out our great 'Kid's Pocket Power" tip sheet that gives 12 Ways to Defeat the Bully Without Fighting)

Effective, age-appropriate, self-defense techniques
that will keep your child safe from either the school bully or the adult attacker

How to develop the character traits of respect, self-discipline, confidence, and what we call Black Belt Attitude. This means...
... doing your best no matter what.
Additional Benefits
The Youth Mastery Programs at WCI also allow children to experience improved:
Grades
Flexibility & Physical Fitness
Self-Esteem and Confidence
Focus and Concentration
Personal Responsibility
Ability to Handle (or Escape) from Danger
Respect for Self and Others (including Parents, Teachers, and the Law)
A Call to Action
If you do not live near us, get your copy of Shidoshi Miller's ebook, "10 Really Stupid Things Parents Do To Put Their Child In Danger Without Even Knowing It!" and use it as a guide to making sure that your teaching your child the correct lessons to be safe and secure in today's often dangerous world.
If you DO live near Sunbury, Pennsylvania...
... Give us a call today at (570) 988-2228 to set up an appointment for your son or daughter. Don't forget to check out our great Internet Special Offer where you can save $100 off the cost of your new program!
---
We have families and students training with us who live in the following communities:
Sunbury, Selinsgrove, Northumberland, Milton, Lewisburg, Watsontown, Mifflinburg, New Columbia, Freeburg, Benton, Danville, Bloomsburg, White Deer Twp, Monroe Twp, Upper Augusta Twp, Lower Augusta Twp, Point Twp, Lebanon, Millville, Burnham, Shamokin, Mt. Carmel, Paxinos, Coal Twp, Trevorton, Turbotville, Mt. Pleasant Mills, and more
---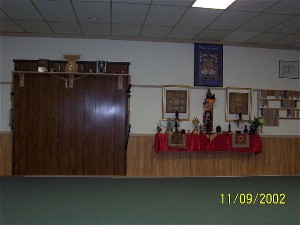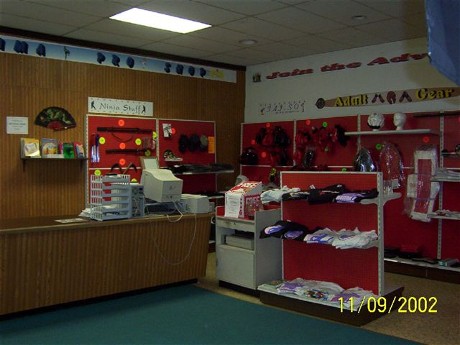 When you come in, you and your child will do three things:
1) You'll take a tour of the facility to see that we are professional educators who are serious about what we do and here to help you help your child.
2) You will meet our Program Director and some of our instructors and participate in a personal assessment interview to see if the Youth Mastery Programs at WCI are right for you.
3) You will watch your child take their first Black Belt Leadership class.
After this, if you are ready to take the next step toward helping your son or daughter with the positive benefits of child-development, the program director will show you how you can use the VIP Guest Pass to save $100 and get a free month of training in the process.
Call Warrior Concepts today at (570) 988-2228 and start your child on the path to positive change.
I look forward to meeting you and your child very soon.
Respectfully,
Shidoshi Jeffrey M. Miller


---
Additional Information About Child-Development Through a Professional Martial arts Program for Kids

Child-Development and Child Safety Information to Make Your Child More Safe